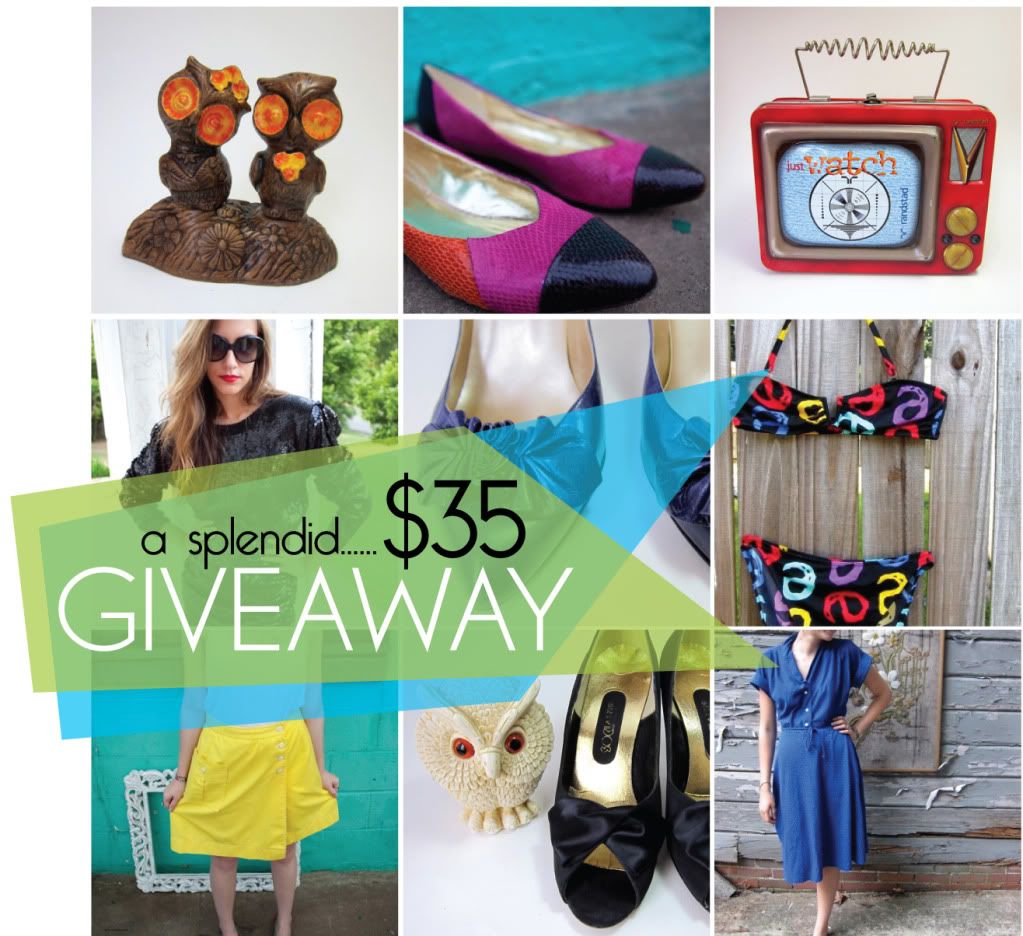 This will be the simplest giveaway ever I promise.
I have too many adorable vintage items sitting in storage
at my house that need to be loved. So I offer you a chance to win one gift certificate to my shop worth $35, as well as your pick of a handcrafted journal made from recycled album covers.
I planned to do a giveaway when I reached 100 readers, but I got so caught up with school and moving that I did not have enough time. I hope that this little giveaway shows my appreciation and respect to all of you bloggers out there. This blog has become quite a passion, and I really hope that you enjoy reading. I recently added an

EMAIL ME

button which is perfectly suitable for just a friendly "hello" email or some thoughts for new posts.
I giggle with joy from every blog comment I read, and I also love discovering about new readers. My boyfriend sometimes feels he has to share me with ETSY and BLOG... haha
alright, on with the giveaway
here is how it will work.
simply follow this blog and
leave a comment below with one of your favorite
blogs or inspirational sites.
(try to leave a site you think I would not have visited- i love new discoveries)
or tweet about this giveaway
please mention @carriefagan so I can see!
(please leave your email in the comment)
the winner will be picked at random and announced
next Tuesday August 2nd
I hope you have a fabulous Wednesday